What's The Difference Between a Notarized and a Certified Translation?
Christine


10/22/2017 04:43AM

Many people are still confused about certified translation and notarized translation. Some actually think that they are the same. The fact is that there is a huge difference between notarized translation and certified translation. Each one is used differently as well.
What is the difference between a notarized and a certified translation? It is a question often asked by people not familiar with translation or the specific type of translation required.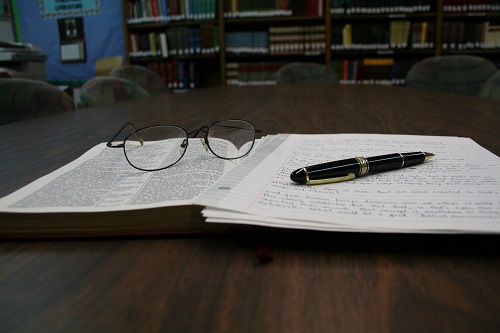 When To Use Certified Translation
A certified translation means that the translator or the language service provider (LSP) has issued a signed statement declaring that the translation that has been done is an accurate and true representation of the original document.
Certified translations are normally required when submitting legal documents. These include marriage, death or birth certificates, adoption agreements, supporting documents for immigration, court transcripts, service agreements or business contracts that are not written in the official language of the country where the documents are to be submitted.
Do not get confused between a certified translator and a certified translation, as these terms are also different from each other. When a professional translator passes an exam and is certified by the American Translators Association or other organizations, he or she is called a certified translator.
On the other hand, a certified translation does not need to be done by a certified translator. Instead, it is a translation that a qualified LSP or translator certifies to be an exact and accurate translation of the original or source document. A signed Certificate of Accuracy is included in the completed translation when submitted to the client.
Reputable translation companies usually assign translation work that needs certification to their most qualified and highly experienced translators. It is a standard for the translation company to have an editor proofread the final translation. Only when the translation has passed quality checking will it be certified.
A certified translation provides a legal record. It is the reason why government and legal bodies always require the submission of certified translations.
For all types of legal paperwork, a certified translation is most likely to be required. An example would be a trial transcript or evidence that is available in another language.
Immigration is one of the major areas where certified translation is necessary. If you are applying for a temporary visa or residency in a foreign country such as the United States, the country requires that all your personal documents must be submitted in the official language of the country. In case of the U.S., you need your documents translated into English and all of them must be certified.
Foreign students who want to further their education by applying to colleges and universities in the United States also need to submit a certified translation of their transcripts and diplomas. There are also schools that require submission of the original transcript of records along with the certified translation.
Other Examples
Legal documents required for court cases that are not written in English
Certificates needed for official use, such as birth, death, marriage and divorce certificates
Criminal record checks needed for recruitment and HR purposes and visa applications
Regulatory documents such as informed consents, research data forms, protocols and case reports
Patents